Welcome to the Braid Wiki!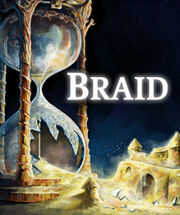 The wiki about
Braid
, the video game, that anyone can edit. There are currently 74 articles in total.
Note:
Please take a look at the
Manual of Style
before editing or making an article.
About the game
Braid is a puzzle-platform game developed by indie video game developer Jonathan Blow. It was released for Xbox Live Arcade in 2008 and for Microsoft Windows in 2009. Braid, Anniversary Edition is a remake of the original game, announced in the August 2020 Sony PlayStation's State of Play planned to launch in 2021. The new edition will launch simultaneously at PlayStation 4, PlayStation 5, Xbox One, Xbox Series X, Nintendo Switch, Windows, Mac, and Linux.
Content links
Featured article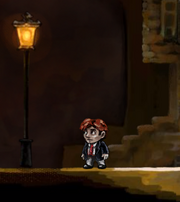 Tim is the protagonist and main character in Braid. The player controls Tim using the directional keys to move and the Space Bar to jump.
Read more...